Mormon News Report: 12 July 2017
---
40 years after end of priesthood ban, some black Mormons still see discrimination (Standard-Examiner)
Required reading this week, courtesy of Janae Francis and Matilyn Mortensen of the Standard-Examiner. Both Francis and Mortensen do a very good job articulating both sides of Mormonism's complicated past with race. And then there's the experience of Alice Faulkner Burch, the relief society president of the Genesis Group (a church program for black members): ""Before she moved, Burch said her religion teacher warned her she would experience racism like never before. "I thought he was joking," Burch said. "I thought he was setting it up to be something harder than what it really was." Burch soon discovered that wasn't the case. "I have experienced a lot of racism, a lot bigotry and a lot of prejudice," Burch said. "In all honesty, every piece that I have experienced has come from members of the church. I've never experienced any of that from nonmembers." Despite the challenges, Burch has continued to attend the LDS church. "I stay in the church because I believe that this is where I belong, spiritually and religiously, and I have a right to be here," Burch said. "God led me here."
Read the whole thing. They did a great job.
Inside the newsroom: Behind the decision not to run .05 DUI ad (Deseret News)
I know I've got a … weird … relationship with the Deseret News. So here's a very interesting piece…but first, some backstory. Earlier this year, the Utah legislator proposed a bill reducing the blood alcohol content (BAC) limit from .08 to .05 (see HB155). Doug Wilks of the DesNews takes us "behind the scenes" as to why the newspaper didn't run an ad from the American Beverage Institute featuring many older Utah legislators and questioning whether their age meant they were too impaired to drive. Well, the DesNews thought it was "unfair to the lawmakers to appear under [a] headline claiming possible impairment; it could be misinterpreted by casual readers." So this is juicy right, but where's the Mormon connection? "The editorial position of the Deseret News, which is owned by The Church of Jesus Christ of Latter-day Saints, is clear on this specific bill. We are in favor of it and supported its signing by Gov. Herbert. Our editorial appeared March 18 making the case that a .05 percent limit is well-supported." So there you go.
LDS educators association launched at Provo conference (Deseret News)
We covered this in last month's This Month in Mormon Studies (you did listen, right?), but Tad Walch of the DesNews has posted his coverage. I expected some juicy coverage of some of the panels, but this stood out to me: "[BYU-Hawaii President John S.] Tanner opened the conference and said the purpose of education is to change lives. "Education is less about transmitting information than it is about enabling transformation," he said, later adding, "To gain education is to become more like God." He said that unlike other cultures or faiths, Mormons don't have a founding myth that discourages inquiry. "God wants us to become like Him. He wants us to learn what He knows. It's good to be learned."
Mormonism's Russia dilemma: How to grow a fledgling faith with missionaries who can't do missionary work. (Salt Lake Tribune)
This is Peggy Fletcher Stack doing what Peggy Fletcher Stack does best. Stack looks at the current situation regarding the LDS Church, Russia, and missionaries. Stack reports that missionaries currently are barred from various forms of proselyting, and, in what she calls a move that is as symbolic as it is mandatory, missionaries currently cannot wear their iconic black namebadges. "Why the change? A year ago this month, Russian President Vladimir Putin signed a stringent anti-terrorism law that severely limited outreach by any religions, save for the Russian Orthodox Church. Moscow's strong arm not only tied the hands of youthful Mormons serving across Russia but those of Jehovah's Witnesses, Baptists and Buddhists, Muslims and Mennonites, Seventh-day Adventists and Scientologists. Built on a fear of foreigners, the Yarovaya Law, as it is known, forbids "preaching, praying, disseminating religious materials, and even answering questions about religion outside of officially designated sites," according to a 2017 report by the U.S. Commission on International Religious Freedom." This is great reporting, and a story I'm surprised I haven't heard more about. It will be especially interesting to see what the LDS Church can do from their lobbying and public affairs arm with regards to the situation.
Attorney representing Utah death row inmates says he's not being paid adequately — and he's not the first to raise concerns (Salt Lake Tribune)
So this doesn't have much Mormonism in it – it's mostly a piece about Montana-based attorney Samuel Newton and his advocacy for attorneys representing death-row clients to be paid adequately. It's an interesting look on the legal side of things, but here's what stood out to me: "Newton also laments in the motion a financial cap that Weber County officials have put on him to represent Lovell at an upcoming evidentiary hearing, where he is expected to question witnesses over several days about what work Lovell's trial attorney did on the case — and whether The Church of Jesus Christ of Latter-day Saints interfered with the trial by limiting what bishops who worked with Lovell at the prison could say on the stand." I'm sure there's a very strong dynamic tension to protecting client-clergy privileges while also making sure that the victims are protected, but it's always interesting to see how the sausage is made.
As young Utah women delay having children, state slips from its trademark rank as the nation's most fertile state (Salt Lake Tribune)
In brief – Utah remains, by far, the state with the highest birthrate. Utah women have long had more children than American women do on average. But in a shift that accelerated in 2008, the state's young women began having fewer children. The number of babies born to women ages 20 to 24 decreased more than 28 percent between 2007 and 2015. The number of women in that age group having their first child decreased by more than 25 percent. In 2015, the fertility rate in South Dakota increased to 78.2, just high enough to overtake Utah, which had a fertility rate of 78.0. While fewer young women in Utah are having children, more women in their 30s are giving birth. Between 2007 and 2015, births to women ages 35 to 39 increased nearly 40 percent. Obviously, there's a Mormon connection here – "More Mormons have children than members of any other religion in the country, according to a 2014 study conducted by the Pew Research Center. But The Church of Jesus Christ of Latter-day Saints does not advise members about how they should plan their families." You might be hearing more about this, as generations like mine (born in 1984) and younger delay having children for various reasons. I also don't hear a lot of the same rhetoric that I used to about getting married as soon as possible and then having children. I don't think the pendulum is swinging the other way – perhaps normalizing and finding middle ground?
Hal Boyd: Climate change and children — a diabolically false dilemma (Deseret News)
In summary – Hal Boyd of the Deseret News takes on a narticle published in Environmental Research Letters suggesting that "the best thing one can do personally to combat climate change is to (wait for it) have fewer kids." And because it's the Deseret News, there must be an appeal to the LDS faithful: "To personalize the reality of this phenomenon [that of European Union member nations having more deaths than births], noted religious leader Elder Quentin L. Cook of the Quorum of the Twelve Apostles of The Church of Jesus Christ of Latter-day Saints, conducted a thought experiment with students at Brigham Young University. During an address earlier this year, Elder Cook asked all those seated in the audience who were the oldest in their families to stand. "In today's world," he remarked, "in many of these countries, but not in the United States, most of the rest of you who are still seated would never have been born." He then asked everyone who was a third child or later to stand. "You would not have been born, even in the United States, if the current trends applied." "Can you see why they call it the demographic winter?"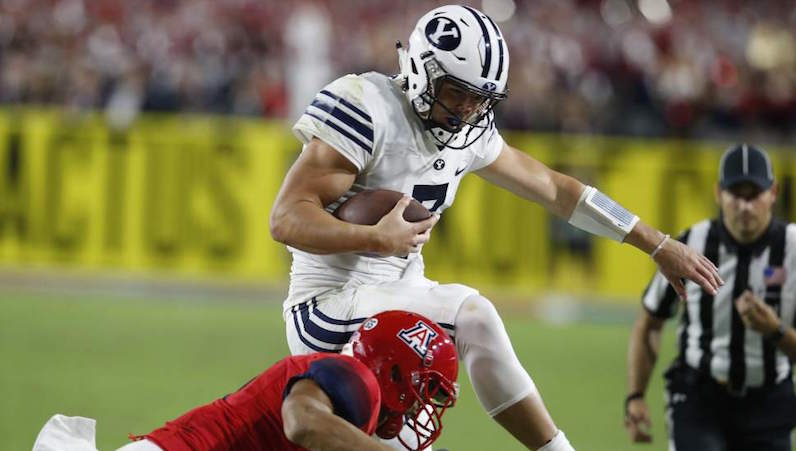 Is UVA football recruiting where it needs to be under Mendenhall? (ACC Sports)
We're getting close to football season, which means MORMON RECRUITING NEWS will be hot and heavy. ACCsports.com looks at current University of Virginia head coach Bronco Mendenhall (former BYU head football coach), and looks at his recruiting process. And then this – "The second part of the debate when it comes to how Mendenhall fits at UVA: how players taking Mormon missions benefited BYU. The argument is that two extra years to mature helped make those two and three-star players more viable. However, plenty of Mendenhall's other recruits took a more traditional route and began their careers as teenagers. Tejan Koroma, for instance, was a two-star prospect who entered BYU straight out of high school in 2014 and started every game at center as as true freshman. Realistically, a program that hasn't been to a bowl game since 2011 doesn't just start getting the best recruits. But finding players who fit a system and having patience to let them develop can be the first step toward a resurgence." So there you have it – want to make it to Division I college football? Go on a mission.
Comic Book Characters You Didn't Know Were Mormon (+ When Joseph Smith Appeared in Captain America) (LDS Living)
Geek culture is huge in Utah right now (their SLC Comic Con gets HUGE numbers). LDS Living tries to capitalize on it by finding MORMON COMIC BOOK CHARACTERS. There's a few stretches in there (like CAPTAIN CANUCK), but it's not horrible.
Op-ed: Arrest of Mormon bishop shows that only communities can protect children from abuse (Salt Lake Tribune)
An Op-Ed from Anne McMullin Peffer in the Salt Lake Tribune from Saturday, June 15: ""Arrest of Mormon bishop shows that communities must work together to protect children from abuse.""
I've received feedback that some don't like the "Mormons Behaving Badly" segments we do at the News Report. I don't do it for a joke, nor do I do it to revel in some of the nastiness that happens. It's because people need to know what's going on, and people need to be aware that there are bad people out there, sometimes even in your LDS ward, and sometimes even in LDS leadership. We can't be too careful. "
Op-ed: Mountain Meadows Massacre victim deserves better than anonymous burial (Salt Lake Tribune)
An Op-Ed from Catherine Baker in the Salt Lake Tribune from Saturday, June 15: "Mountain Meadows Massacre victim deserves better than anonymous burial"
Inauguration ceremony for BYU-Idaho President Henry J. Eyring announced (East Idaho News)
BYU-Idaho president Henry J. Eyring will be formally installed as the University's 17th president at an inauguration ceremony on September 19th at 2:10 PM in the BYU-Idaho Center Auditorium.
Hill Cumorah draws crowds in first weekend (Democrat & Chronicle)
It was opening weekend last week for the Hill Cumorah Pageant in Palmyra, New York. The Democrat & Chronicle of Rochester, NY has your coverage.
LDS apostle, honored as 'Pioneer of Progress,' keeps going despite challenges (KUTV)
Elder Robert D. Hales was honored last Thursday evening in Salt Lake City, Hales was recognized as a "Pioneer of Progress" by the Days of '47, receiving the prestigious President's Award. In his interview with KUTV's Daniel Woodruff, Elder Hales said he still keeps a regular schedule at the LDS Church Office Building, however, "I'm on a limited scale…I work about half a day." Woodruff acknowledged the health problems Hales has experienced, even causing him to miss the 2011 LDS General Conferece, but wrote "Hales said he is "doing very well" and has bounced back from where he was. He said he still goes in to the office as often as he can but does some business at home when he has to." A very nice profile piece from KUTV.
Ogden native Elaine Dalton to speak at Pioneer Days fireside (Standard Examiner)
Elaine S. Dalton, former President of the Genreal Young Women's board, will speak at the annual Ogden Pioneer Days Devotional at 6 p.m. Sunday at Weber State University's Dee Events Center.
Groundbreaking announced for Haiti's first LDS temple (Deseret News)
Trent Toone of the Deseret News reports the First Presidency of The Church of Jesus Christ of Latter-day Saints on Friday announced the groundbreaking for Haiti's first temple. Construction on the Port-au-Prince Haiti Temple will officially begin on Saturday, Oct. 28, with the traditional shovel ceremony under the direction of Elder Walter F. González, a General Authority Seventy and president of the church's Caribbean Area, according to Mormonnewsroom.org.
Drone crashes into LDS temple in Draper; raises questions of airspace rules (KSL)
From the "This is Why We Can't Have Nice Things" files, courtesy of KSL: "Drew Armstrong often flies drones — or unmanned aerial vehicles — on the outskirts of temple grounds to photograph LDS temples. He said he was flying near the perimeter of the Draper Utah Temple grounds on June 26, when someone who identified himself as the temple's site manager approached him. The man asked him to fly over and get a visual of where a drone was stuck near the top of the temple's steeple, Armstrong said. It is presumed that the drone, which has been sitting near the top of the temple for weeks, had crashed." The report states "The Church of Jesus Christ of Latter-day Saints has discouraged unauthorized drone flights near temples. "Temples and the grounds that surround them are sacred spaces for worship and reflection, and so we try to preserve an atmosphere of tranquility and peace. For this reason, drone filming is very rarely authorized," said church spokeswoman Irene Caso. "If a drone were to crash during an unauthorized flight over a temple, we may offer to retrieve it at the pilot's expense, but in some cases, this may not be possible."
Two new coffee studies spark questions: Here's what you need to know (Deseret News)
Oh boy. "Two studies published by the Annals of Internal Medicine this week suggest that coffee consumption has been "associated with reduced risk for death."" Naturally, the Deseret News needs to see if this is legitimate or not, because if the LDS faithful who read the DesNews find out that there's anything but NEGATIVE health effects with coffee, they might riot. Morgan Jones of the Deseret News talked with Dr. Richard Gilroy, medical director of the liver transplantation program at Intermountain Medical Center, as well as Dr. Julie M. Metos, associate chair of the Department of Nutrition and Integrative Physiology at the University of Utah about the implications of the studies. To the DesNews credit, not only is there an entire section dedicated to the Mormons, but Dr. Gilroy said "Fifty- to 70-year-old people who are LDS rarely ever drink coffee…But the LDS have a much healthier lifestyle in that they don't smoke and they don't drink and there are biases to this, so we're trying to see whether coffee might be independently predictive…Their [the Mormons] leading a pretty healthy lifestyle gives them survival benefit over other people who don't…Whether coffee may provide an additional benefit to life remains to be determined. … But at the end of the day, I may get you drinking coffee and the same thing may happen, so bottom line, everyone has a choice."
Huntsman Sr. interested in trying medical marijuana for his pain (Deseret News)
Frankly, I'm shocked the DesNews ran this piece – Headline: "Huntsman Sr. interested in trying medical marijuana for his pain" Ben Lockhart reports "Huntsman is open to personally using cannabis in order to combat the associated pain. In a statement sent to the Deseret News, he criticized the stigma surrounding the drug. "If medical marijuana was known by another name, it would have been utilized as a pain medication many years ago," Huntsman said. "From national research and understanding, the side effects of medical marijuana are considerably less than virtually all opioids and therefore less destructive to the body."" Interestingly, Huntsman declined an interview request with the Deseret News to further discuss his views. Huntsman is a longtime member of the Church, which obviously brings in the LDS viewpoint on medicinal marijuana, who has expressed reservations about the legalization of medicinal marijuana until more rigorous research has been conducted.
Venezuelan prosecutor requests conditional release for imprisoned Utah man (Salt Lake Tribune)
Some news come out this past week on Josh Holt, the Utah man who is jailed in Venezuela on suspicion of weapons charges. Tiffany Frandsen of the Salt Lake Tribune writes "Venezuela's chief prosecutor requested a conditional release for a Utah man and his wife, who have been detained in the country for more than a year. If a judge approves the request, Josh Holt and Thamara Candelo would be on house arrest in Venezuela, awaiting a trial, according to Holt's lawyer, Carlos Trujillo." Holt traveled to Venezuela to marry Candelo, whom he met online while looking for someone to practice Spanish with. He had learned the language while serving a mission for The Church of Jesus Christ of Latter-day Saints in Washington state.
Lawmakers say they're in no hurry to 'fix' .05% DUI law (UtahPolicy.com)
More on HB155, the .05% BAC DUI bill in Utah (the strictest in the country), from UtahPolicy.com, with the LDS Church connection: "On the political side, leaders of The LDS Church have publicly come out in favor of HB155, with the church-owned Deseret News endorsing the change editorially. The paper also declined to run the anti-HB155 ad. But there is an interesting tale on that subject: Various sources say that Thurston never asked the church to endorse his bill – and the Provo-based legislator confirms that. However, starting back in 2009 when Hughes sponsored a broad-ranging alcohol reform bill, a precedent was set that when lawmakers (80 percent of whom are active Mormons) wish to liberalize Utah's often-seen-as-odd liquor laws, they enhance some public safety alcohol measures as a trade-off with LDS leaders. That was not done per se in the 2017 Legislature – at least not at first. House Majority Leader Brad Wilson, R-Kaysville, ran a broad-ranging alcohol reform bill that did away with the so-called Zion Curtain, a 7-foot opaque wall that screens restaurant customers from the dispensing of alcohol (much made fun of in the media) that was part of the 2009 liquor-by-the-drink reform law. If lawmakers were repealing the church-approved Zion Curtain in 2017, what were the Mormon leaders getting in return? Suddenly, Thurston's HB155 was seen by many as that counter-measure – the LDS Church-approved quid pro quo. Even if it wasn't." Mixing religion and politics…religion and business…religion and religion…mixing religion and anything can get quite dicey.
Judge sets September trial for polygamist leader Lyle Jeffs (Fox13)
Lyle Jeffs has his trial date – a 10-day trial beginning September 14th. Get ready – this fall is going to be very busy with fundamentalist LDS news.
BYU Idaho fires an adjunct professor after LGBT Pride Month post on Facebook (KUTV)
"Ruthie Robertson, an adjunct BYU-Idaho professor has been fired after declining to retract a Facebook statement supporting the LGBT community. Robertson made the post private, but told KUTV her post included the following "I'm currently a member of the LDS Church. This organization has openly and forcefully opposed same-sex relationships and legalized same-sex marriage," the post said in the post's opening. She wrote about the LDS church fighting for California's Proposition 8, an amendment to the state's constitution, fighting to stop same sex marriage in the state and allowing religious universities, doctors and adoption services, among other services, being denied to same-sex couples.Heidi Hatch of KUTV writes "As of Monday, BYU-Idaho still had Robertson slated in the online catalog of classes teaching POLSC170 International politics through 2018." Well now. I can tell you that everyone is going to take very rational sides to this issue and unpack some of the complexities of an individual working for an LDS institution while also having their own personal free agency. And no way are people going to separate into binary faith politics camps based on this issue. Because if there's anything the Online Mormon community has taught me, both the orthodox and the disaffected, is that they are rational, thoughtful, and contemplative of situations. Or something.
I wrote all this yesterday (7/18). I'm glad I didn't publish, because it's starting to blow up. The New York Daily Post has a write-up here, the Salt Lake Tribune has a write-up here, and the Washington Post has a write-up here. The WashPo article says this: "Though she is still a practicing Mormon, Robertson said that since her firing, she has contemplated leaving the church. She worries the church will ex-communicate her following the publicizing of her Facebook post and firing. But she does not regret the Facebook post."
And because of course this is happening, John Dehlin announced that he will be interviewing Robertson (). This story isn't done yet, and if the Online Mormon machine is in motion, this probably will be a story until the end of the week."
Listen: Millennials & Mormons on Radio West (Religion News Service)
Friend-of-the-Report Jana Riess will be on KUER's Radio West this morning at 11AM ET / 9AM MT discussing Riess' "The Next Mormons" survey, and what to expect in the future generations of Mormons. She will be joined by Rosemary Card, a contributor at LDS Living and Tanner Gilliland, co-creator of Zelph on the Shelf. You can listen live at the link in Riess' post, or find the podcast available on the Radio West feed on Thursday.
Trump Picks Jon Huntsman To Be U.S. Ambassador To Russia (NPR)
US news with a slight Mormon reference – President Donald Trump has selected former Utah Gov. Jon Huntsman to be the U.S. ambassador to Russia. Huntsman is a fellow Mormon, and ran against our BFF Mittens in the 2008 Republican Presidential Primary.
Weeks later, Freedom Festival cites legal rights in defense of 11th-hour decision to nix LGBT group from parade (Herald Extra)
We reported a few weeks back about the decision of the Freedom Festival Parade planners to revoke Provo's Encircle LGBTQ Family and Youth Resource Center float at the last minute from the parade on July 4. Encircle, and many in the Provo community, are still waiting for answers. "Though Paul Warner, executive director of America's Freedom Festival, met with the 11-member Festival board committee multiple times last week, the committee chose not to answer those questions directly." Warner referenced Parade Guideline No. 3 in his interview with the Daily Herald's Karissa Neely, which states "The Executive Committee reserves the right to refuse an entry into the parade if, in its sole judgment, it determines that the entry is controversial, unlawful, political or otherwise considered to be inconsistent with the standards, theme, quality or purposes of the Freedom Festival." Warner explained the committee does not allow political or advocacy groups to participate in the parade. The committee allows politicians who currently hold office, but regularly turns down applications from political candidates, Warner said. When asked by the Daily Herald about the inconsistent inclusion of groups like The Church of Jesus Christ of Latter-day Saints' missionaries — who many see as an advocacy group — Warner referred back to Parade Guideline No. 3. Neely does a good job reporting on all sides of the issue, but two things stand out to me: first, I cannot imagine the punctiliousness that comes with having to rely on Parade Guideline No. 3. Because if there's one things Mormons love, it's following detailed and bureaucratic rules. Second … being in a position where you have to consistently reference Parade Guideline No. 3 sounds like my own personal hell.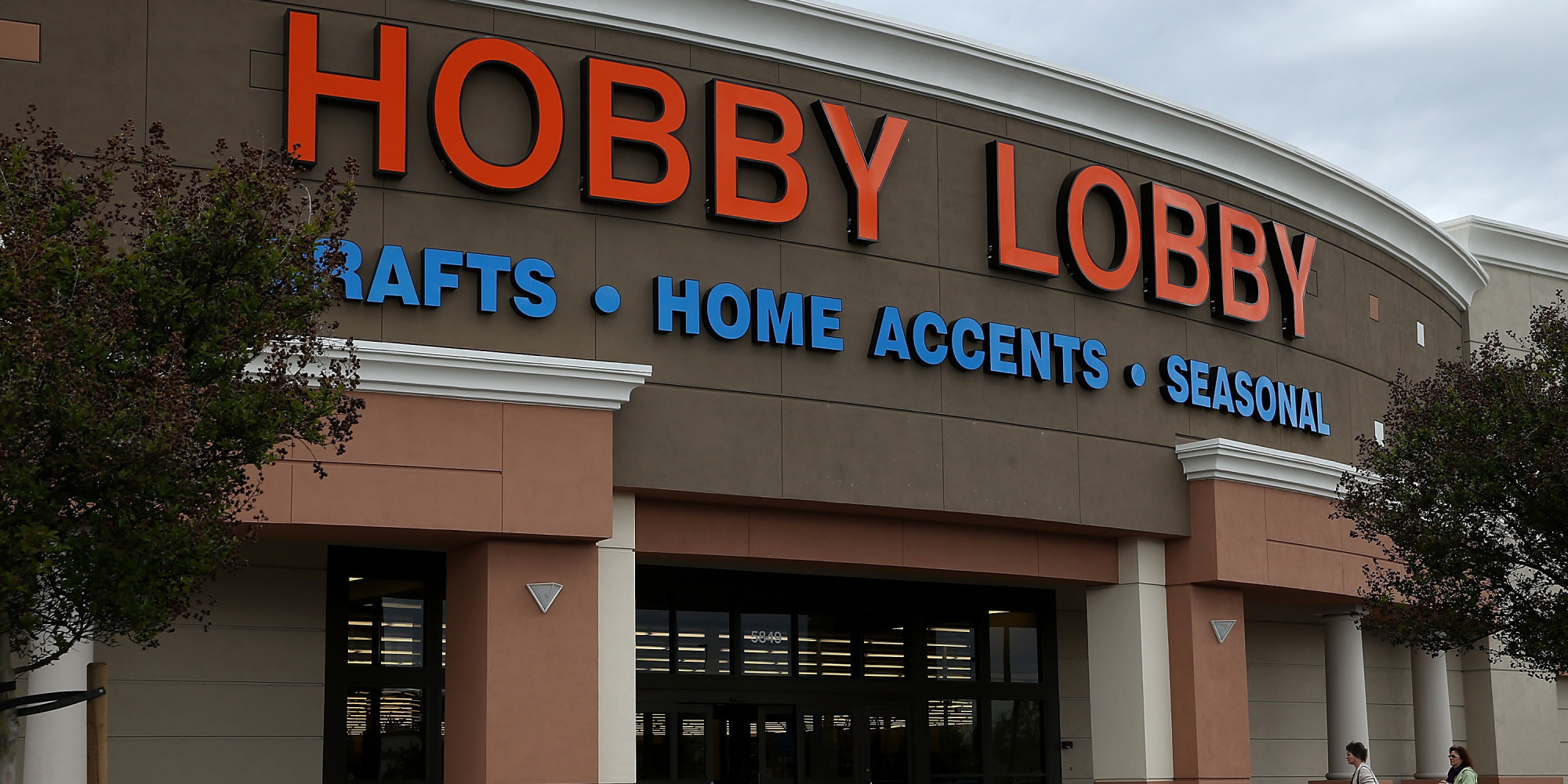 Scholars ask BYU to probe prof's ties to Hobby Lobby in wake of smuggling scandal (Salt Lake Tribune)
Hobby Lobby got in some trouble last week, agreeing to pay a $3 million fine over the acquisition of clay tablets and other artifacts potentially looted from Iraq. Benjamin Wood of the Tribune finds a Mormon connection to the issue, as an anonymous group of "scholars of archaeology" is calling on Brigham Young University to investigate ties between assistant professor of ancient scripture Lincoln Blumell and Hobby Lobby. Wood writes "In a letter sent to The Salt Lake Tribune and to BYU's administration and Office of the General Counsel, faculty member Lincoln Blumell is accused of violating professional standards by preparing to publish documents obtained through Hobby Lobby President Steve Green's Museum of the Bible." "It is unclear whether or how much Dr. Blumell knows about the potential legal and ethical issues raised by his association," the letter states. "Adding value to these artifacts and legitimizing their seizure by publishing them, even in reputable presses by trained scholars, contravenes professional standards of ethics." Wood reached out to Blummel, who said "he was unaware what publication the letter writers were referencing. He acknowledged conducting research on items in the Green family's collection, but added that they were separate from the Iraqi tablets and artifacts identified by federal prosecutors." We'll keep our eye on this. This could be nothing, or it could be something major. Hopefully Wood and the Tribune keeps pressing the issue as well.
The Mormon News Report Podcast: Week of July 10, 2017 (SHAMELESS PLUG)
OH HEY – The Mormon News Report Podcast is back this week, as Brian and I discuss the Lyle Jeffs case, the new Book of Mormon videos, political diversity on BYU campus, and are joined in the second half by the one and only TERRYL GIVENS to talk his new book, "Feeding the Flock." You can check us out on the Mormon News Report Podcast dedicated podcast feed by searching on iTunes, Google Play, Stitcher, or clicking here! Make sure you leave a rating and review – it helps people to find our podcast.