Mormon News Report: 4 August 2017
---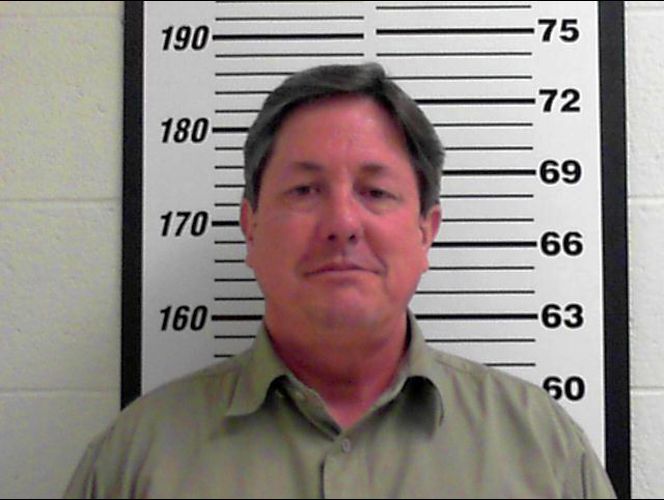 Brain injuries could affect FLDS leader's mental capacity, attorney says (KSL)
The Lyle Jeffs court case continues to develop, this time with news coming out from KSL that an attorney for Jeffs wants to postpone the upcoming trial "after learning he suffered head injuries years ago that could affect his mental abilities." Kathryn Nester, Jeffs' public defender asked a federal judge Tuesday for more time to "obtain Jeffs' medical records and hire experts to evaluate his mental and physical capacity in light of a construction accident and traffic accident." Jeffs fell three stories, hitting his head on concrete and rocks, while working a construction job, according to court papers. No date was given for the accident. He was taken unconscious to Alta View Hospital and later transferred to the LDS Hospital trauma unit. Jeffs is scheduled to go on trial Sept. 18 on charges of conspiracy to commit food stamp fraud, money laundering and failure to appear. Nester is asking for a four-month delay. So basically, it's going to be one of *THOSE* trials – you know, the poopstorms that have everything but the kitchen sink thrown at it. This should be fun.
Church Announces 2018 Mutual Theme for Youth (LDS.org)
The LDS Church announced the new theme for the upcoming 2018 Youth Program: Peace in Christ. This is taken from Doctrine & Covenants 19:23, which reads "Learn of me, and listen to my words; walk in the meekness of my Spirit, and you shall have peace in me" (emphasis added)." According to a letter from the Young Women and Young Men General Presidencies sent on August 1, "The purpose of the yearly theme is to provide opportunities for youth worldwide to learn about, study, internalize, and apply the principles taught in the scripture. Youth are encouraged to memorize the scripture, study its doctrine, and act on the principles learned throughout the year."
A 'real Mormon' reviews 'The Book of Mormon' musical (Daily Herald)
When I first started the Mormon News Report back in 2013, the only coverage I seemed to find about Mormon related issues were either everyone's favorite Mormon, Mitt Romney (or, as I affectionately call him, "Mittens") or the Book of Mormon musical. Well, the Book of Mormon Musical is coming to Salt Lake City, which means all the news alerts I get are going to be flooded with more Book of Mormon Musical stories as the musical heads to … SALT LAKE CITY. For example, this one, from the Herald Extra: "A 'real Mormon' reviews 'The Book of Mormon' musical," courtesy of Derreck Clements. Now before you do your eye roll, let me say this – I was pleasantly surprised with the nuance that Clements brings to his analysis. "While I don't accept the entire philosophical underpinning of "The Book of Mormon" (the musical — well, the book too, when I remember one particular plot point regarding skin color, which the musical hilariously pokes at), there is one part of the show's philosophy that I do embrace, being sympathetic to other Mormons who won't. It's summed up by something one missionary says late in the show: "We're all Latter-day Saints. Even if we've changed some things, or we break the rules, or we have complete doubt that God exists." Go read this one. It's good.
Open house, dedication dates for renovated LDS Jordan River temple announced (KUTV)
The LDS Church also announced the open house and dedication for the renovated Jordan River Temple in South Jordan, Utah. The Open House will run from March 17, 2018 – April 28, 2018, with the dedication occuring on May 20, 2018. The temple has been undergoing renovations since February 2016.
Polygamous Kingston community dubbed a hate group by Southern Poverty Law Center (Salt Lake Tribune)
The Kingston Group, also known as the Davis County Cooperative Society and the Latter Day Church of Christ, was listed as a "hate group" by the Southern Poverty Law Center in an article on its website. The Law Center cited "available evidence, including the accounts of numerous former [Kingston] members," some of whom are quoted in the article. Kent Johnson, a spokesman for the Davis County Cooperative Society, on Thursday denied there are discriminatory teachings within the Kingston community. "The organization I represent believes in freedoms and not discriminating against" minorities, Johnson told The Salt Lake Tribune.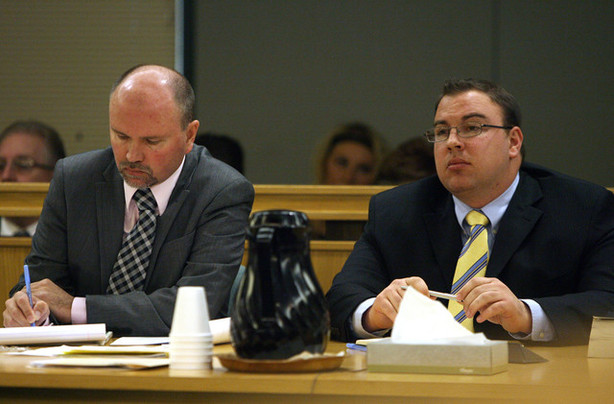 Utah nurse, once accused of sex abuse, moves on after settling suit against police (Salt Lake Tribune)
The Mormon reference is very brief, but I'm including this one because I think more attention should be given to those who were not treated fairly by the court system. A Utah nurse who was once accused of sexual abuse has settled a lawsuit against the police, which claimed they coerced a false confession. "8th District Judge Edwin Peterson — citing a botched police investigation and manipulative interrogation techniques — suppressed every statement Shumway made during police interviews. The judge also said he would not allow the alleged victim to identify Shumway at trial because the identification procedure was tainted." Like I said, the Mormon reference is brief, but I think it's important to include this story.
Bob Bernick's notebook: Why I still think Orrin Hatch will retire (Utah Policy)
Ah Utah politics – where the religion and the legislature are separate in word only. Bob Bernick of UtahPolicy.com looks at Senator Orrin Hatch (R-UT) and his sources that say that Hatch might finally be retiring. One of the reasons Bernick thinks Hatch is retiring is due to his health: "His health, while certainly good for someone who has seen more than eight decades, is not what it was. This is a sensitive area, especially in Mormon-dominated Utah where our civic, political and religious leaders' aging is a little-talked-of topic. But Hatch is clearly not the man he was – which is to be expected. What I'm being told by various folks, however, is that his decline has quickened in recent years. The instances on TV of Hatch losing his train of thought, and being reminded of things by aides and friends, increase. Several people the senator has spoken to about his immediate future, say he told them that if he indeed runs and wins, he likely won't serve out all six years of this term, but will leave office early. We've just seen how former Rep. Jason Chaffetz' early exit has played in the media. Will Hatch want a similar reception?" Sen. Hatch is 83 years old, and assumed office in 1977.
Woman who disappeared on way to church turns up in Tijuana (Fox5 San Diego)
Sometimes when I read these headlines, I get weird "alternative tracks" playing in my head. From the lede: "A woman who went missing last weekend during what was supposed to be a quick trip to pick up her children from a Mission Valley church was located Wednesday, apparently unharmed, in Baja California." That Mission Valley church was an LDS Church building. How did they find her? "Early Wednesday afternoon, a person who had seen the woman's photograph on a missing-person flier reported spotting her sitting alone on a roadside in downtown Tijuana, SDPD Detective Shelly Luna said. Mexican authorities planned to make sure Chappell was in sound condition before dropping her off at the international border." Like I said, a not-funny-story-that-turned-funny and now I'm imagining something from the TV series "Arrested Development" and people making a run for the border in a stair car.
Erin Stewart: Teens need to know they are enough just the way they are (Deseret News)
It's rare, but I love it when the Deseret News gets into boundary-pushing (especially for the Deseret News-reading demographic). Eric Stewart looks at the rise of teen suicide, especially the statistic that teen suicide is the leading cause of death in teens in Utah. The main theme that Stewart found in talking to friends that dealt firsthand with teen suicide: "Teens need to feel that they are enough." And then this happened: "In our homes (and in our church lessons), we need to stop tying worth to virginity or sexual orientation or GPA. We have to stop giving lessons in youth groups that glorify perfection while pretending to be perfect ourselves. We are not perfect. No one is. But we still deserve love. We are still of value to God and to society." It goes on, and on, and I would be quoting from the whole piece, but it's very good. Stewart is a fellow Mormon (she references it at he bottom of the piece), and this is something that I really feel every single person working with youth in the LDS church should be reading. Bravo, Deseret News. You made me proud this week.
Report: Utah's culture — and a belief that salaries aren't influenced by gender — contributes to women earning less (Salt Lake Tribune)
Jennifer Dobner of the Tribune has a great piece today in the Salt Lake Tribune looking at the pay gap in Utah, and wouldnt' you know it – the Mormon factor is in play. "Utah's unique culture — where 60 percent of the population are members of The Church of Jesus Christ of Latter-day Saints, contributes to the gap, even though the state has a robust economy and some of the fastest-growing incomes, Madsen's report says. Church leaders emphasize marriage and motherhood as high priorities for women, and Utah has high rates of marriage, fertility and a large average household size. "Many women in the state prioritize family during their key earning years," the report states, which can leave them at a disadvantage for both potential and actual pay.
Analysis: Just how liberal is Salt Lake County? (Utah Policy)
I love stats and facts. It's pretty common knowledge that Salt Lake County is more liberal than the rest of the counties in Utah. Bob Bernick of UtahPolicy looks at some research on many factors, including the Mormon factor. One of the pieces that Bernick finds is that 52% of "Salt Lake City and the northern part of the county" consider themselves "very active" in the LDS Church, meaning they are likely tithe-paying members who have "recommends" (passes) to do religious work in LDS temples." If you like stats, this is your piece.
SHAMELESS PLUGS!
The Mormon News Report Podcast: Week of 24 July 2017
Need a Mormon News fix in audio format? Join myself and Brian Whitney as we run down the week's top Mormon stories, talking about the milk-and-honey world of the MTC, the new LDS Young Men program taking the place of the Venture / Varsity Scouting Programs, and we chat with Tracy McKay, author of the great memoir "The Burning Point: A Memoir of Addiction, Destruction, Love, Parenting, Survival, and Hope" available through BCC Press
The Mormon News Report Extended Sessions
Oh, the Mormon News Report Podcast wasn't enough for you? Want to support the show, and get a perk for doing so? Check out the Mormon News Report Podcast Extended Sessions, where we talk longer with Tracy about her life and her book. All we ask is $1 per month, and you get access to some great interviews and archives.